Posts for: February, 2013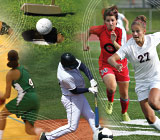 When it comes to sports, all athletes need to know how to assess their risk for experiencing a sports-related injury as well as how to prevent one. The first step to accomplish this is learning how sports and activities are classified, as they define risks from little-to-no chance of injury to highly susceptible for injuries. These categories include:
Low velocity, non-contact sports: These sports and activities have the lowest risk, as they typically include sports where the athletes perform individually at reasonable speed without physical contact. Examples include: golf, Nordic skiing, weight lifting, running and swimming.
High velocity, non-contact sports: These sports and activities are those where athletes move at high rates of speed but with no contact with other participants. While there is no contact, anytime you are moving at high rates of speed, accidents can happen. Examples include: bicycling, motocross, skateboarding, skiing and snowboarding.
Contact sports: As the title states, these sports and activities include frequent body-to-body contact or body to equipment (e.g., a ball, glove, etc.) contact. Examples include: basketball, soccer, lacrosse, baseball and softball.
Collision sports: With these sports and activities, strong, forceful, body-to-body or body-to-equipment contact is a primary goal of the sport. Examples include football, ice hockey, rugby, and boxing. Without the proper protective head and mouth gear, participants are highly likely to experience an oral-facial and/or head injury.
The good news is that you can dramatically reduce the odds of serious dental and oral-facial injury by ensuring that you wear a professionally made mouthguard in addition to a helmet, facemask, or other protective gear that is appropriate to the sport. This is especially true if you participate in the high velocity, contact and collision categories. These simple steps can help reduce worries for not only players, but also for parents, caregivers and coaches. For more information, read, "An Introduction To Sports Injuries & Dentistry." You can also download a FREE, pocket-sized guide for managing dental injuries.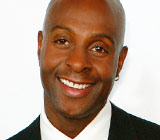 As a Pro Football Hall of Famer and first runner up on the hit television show Dancing with the Stars, Jerry Rice has a face and smile that truly has star quality. However, that was not always the case. During an interview with Dear Doctor magazine, the retired NFL pro discussed his good fortune to have had just a few minor dental injuries throughout his football career. He went on to say that his cosmetic dentist repaired several of his chipped teeth with full crowns. Rice now maintains his beautiful smile with routine cleanings and occasional tooth bleaching.
If you have chipped, broken or missing teeth, or are considering a smile makeover, we want to know exactly what you want to change about your smile, as the old adage is true: Beauty is in the eyes of the beholder. This is one reason why we feel that listening is one of the most important skills we can use during your private, smile-makeover consultation. We want to use this time to ensure we see what you see as attractive and vice versa so that together we can design a realistic, achievable blueprint for your dream smile.
For this reason, we have put together some questions you should ask yourself prior to your appointment:
What do you like and dislike about the color, size, shape and spacing of your teeth?
Do you like how much of your teeth show when you smile and when your lips are relaxed?
Are you happy with the amount of gum tissue that shows when you smile?
Do you prefer a "Hollywood smile" with perfectly aligned, bright white teeth, or do you prefer a more natural looking smile with slight color, shape and shade variations?
To learn more about obtaining the smile you want, continue reading the Dear Doctor magazine article "Great Expectations — Perceptions In Smile Design." Or you can contact us today to schedule an appointment so that we can conduct a thorough examination and discuss your cosmetic and restorative dentistry treatment goals. And if you want to read the entire feature article on Jerry Rice, continue reading "Jerry Rice — An Unbelievable Rise To NFL Stardom."