Posts for: March, 2014
By Kingston Family Dental
March 25, 2014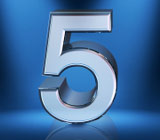 Dental implants are now the gold standard for tooth replacement. Why? Because not only do they offer the longest-lasting method of restoring missing teeth, but they also help mitigate one of the greatest problems associated with tooth loss — the loss of underlying bone structure. While standard dental implants have been around since the 1970s, mini-implants are a smaller version of the same technology that have recently come into their own. Here are a few things you should know about them.
Mini-implants rely on the same structure and principles as their larger relatives.
Like standard implants, mini-implants are screw-shaped devices made of titanium which are set into the bone of the jaw. Put in place permanently, they become fixed to the bone itself, which grows around and fuses to the implant. Or, they can be used as temporary anchors for the attachment of other dental work.
Mini-implants are a great option for attaching lower overdentures.
Overdentures (implant-retained dentures) are now considered the standard of care for people who have lost all of their teeth in one or both jaws. But the undesired movement of lower dentures has been a perennial problem for many denture wearers. One key use of mini-implants is to anchor overdentures to the lower jaw. Just two mini-implants provide the stability needed to attach a set of lower dentures sturdily, giving the denture wearer increased dental function — and a restored sense of confidence.
Mini-implants offer some real benefits in orthodontics.
TADS (Temporary Anchorage Devices), another type of mini-implants, are finding increasing use alongside of orthodontic appliances (braces). Braces move teeth by placing small forces on them, which are transmitted by a wire. The wire must be anchored at a "fixed" point: usually, other teeth; but it may cause these teeth to move as well! TADS offer an anchorage point that's truly immovable. They help to speed up orthodontic treatment, and give more accurate control as well.
Placing mini-implants is a relatively simple process.
It's an office procedure done by an experienced clinician, normally under local anesthesia. Most patients tolerate the procedure very well, experiencing only minor discomfort. In some cases, a single two-hour visit is all that's needed for implant placement, and the patient can go home and eat a steak afterward!
Mini-implants may be more economical than you think.
These smaller cousins of standard implants are often easier to place. They save treatment time, and, if you're a denture wearer, they may be compatible with your existing dentures. If your dental situation could benefit from using mini-implants, you should give them serious consideration.
If you would like more information about mini-implants, please contact us or schedule an appointment for a consultation. You can also learn more about this topic by reading the Dear Doctor magazine articles "Implant Overdentures for the Lower Jaw," "The Great Mini-Implant," and "What are TADS?"
By Kingston Family Dental
March 10, 2014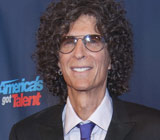 Is there anything that radio and TV personality (and self-proclaimed "King of All Media") Howard Stern doesn't want to talk about in public? Maybe not — but it took a caller's on-air question to get the infamous shock jock to open up about his own dental work.
When he was directly asked if his teeth were capped, Stern said no. "I redid 'em [some time] ago… I had bonding and um… veneers… over my real teeth. But I don't get that 'Hollywood white' though," he said, before adding his uncensored opinion on the subject of proper tooth shades.
As we're sure Stern would be the first to point out, everyone has a right to their own opinion. But we're pleased that Howard brought up an important point about veneers: They are custom-made in a whole range of different shades, from a more 'natural' tooth color to a brilliant white shine. Which one you select depends on what look is right for you — and that's your choice.
In case you aren't familiar with veneers, they are fingernail-thin coverings made of porcelain, which are bonded onto the surfaces of the teeth. This enables them to hide a number of defects — like chips, discoloration, and even small irregularities in spacing. They can also be used to lengthen teeth that seem out of proportion to the gums, lips or other facial features.
Veneers are among the cosmetic dental treatments most favored by Hollywood stars… as well as regular folks who want a dramatic improvement in their smile. Unlike crowns (caps), which generally require extensive reshaping of the tooth, standard veneers require the removal of just fractions of a millimeter of tooth surface. That makes them a minimally invasive method of smile enhancement that can make a big difference in your appearance. In fact, veneers are often a major part of a complete "smile makeover."
Dental veneers are custom made in a laboratory from a mold of your teeth. They are designed to fit your teeth perfectly — and to be just the shade you want. When you come in for a consultation, we will discuss what you like and don't like about your smile, and how we might improve it. Will you opt to get the brilliant "red-carpet" smile you always wished for… or go for a subtle, more natural tooth color? Only you can decide.
Howard Stern's veneers may be the most restrained thing about him… but we're just glad that veneers helped him get the kind of smile he wanted. You can, too. If you would like more information on dental veneers, please contact us or schedule an appointment for a consultation. You can learn more about this topic in the Dear Doctor magazine articles "Porcelain Veneers" and "Porcelain Crowns & Veneers."