Posts for: October, 2014
By Kingston Family Dental
October 27, 2014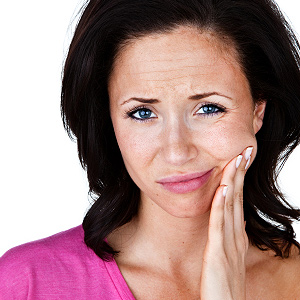 Although naturally resilient, your teeth still face some significant dangers. Tooth decay and gum disease, "enemies" within the mouth, can severely damage your teeth and eventually lead to their loss.
But there are also external dangers just as devastating — traumatic injuries that can happen in the blink of an eye. Fortunately, we can treat even the most serious of these injuries and increase the chances of an injured tooth's survival.
Here are some of those common dental injuries:
Chipped or Fractured Teeth. This is a case where a part of the tooth has been broken but it's still firmly rooted in the mouth. If small portions of the enamel or dentin (the next underlying layer of the tooth) have been chipped, we may be able to reattach them or fill the affected tooth area with a natural-colored filling (larger broken portions may require a complete crown). If the damage has injured or exposed the inner pulp, a root canal treatment might be in order to prevent infection and reduce pain.
Dislocated (Luxated) Teeth. A dislocation occurs when the impact moves the tooth in an abnormal way in the socket. We must first reposition the tooth and, if need be, stabilize it by splinting it to neighboring teeth. This type of injury may also require a root canal treatment.
Knocked out (Avulsed) Teeth. It's quite possible to replant a knocked out tooth — if you act quickly. Without touching the root, the tooth should be rinsed with cold, clean water and then placed into the empty socket within five minutes of the injury. If placement isn't possible, the tooth should be placed in a container with milk or with some of the injured person's collected saliva (to keep the root from drying out), and sent with the injured person to treatment. We need to see the injured person as soon as possible to make sure the tooth is repositioned properly and take other measures to protect it. We'll also need to monitor it for proper healing for awhile.
Although some injuries may be too severe to save a traumatized tooth, seeking immediate treatment certainly increases the chances for survival. If you or a family member experiences such an injury, keep calm and contact us immediately.
If you would like more information on treating dental injuries, please contact us or schedule an appointment for a consultation. You can also learn more about this topic by reading the Dear Doctor magazine article "Trauma & Nerve Damage to Teeth."
By Kingston Family Dental
October 09, 2014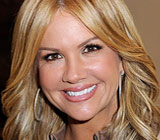 We've all heard of morning sickness, but did you know that it's also not unusual for pregnant women to experience oral discomfort? This is what Entertainment Tonight co-host Nancy O'Dell discovered when she was expecting her daughter, Ashby. In an exclusive interview with Dear Doctor magazine, Nancy described how her gums became extra-sensitive during pregnancy, leading her dentist to diagnose her with "pregnancy gingivitis" ("gingival" – gum tissue; "itis" – inflammation).
"While my dental health has always been relatively normal, pregnancy did cause me some concern about my teeth and gums," Nancy said. "With my dentist's advice and treatment, the few problems I had were minimized," she said.
It's especially important to maintain good oral hygiene during pregnancy with routine brushing and flossing, and regular professional cleanings. This will reduce the accumulation of the dental bacterial plaque that leads to gum disease. Both mother and child are particularly vulnerable to these bacteria during this sensitive time. Scientific studies have established a link between preterm delivery and the presence of periodontal (gum) disease in pregnant women. Also, the elevated hormone levels of pregnancy cause the tiny blood vessels of the gum tissues to become dilated (widened) and therefore more susceptible to the effects of plaque bacteria and their toxins. Gingivitis is especially common during the second to eighth months of pregnancy.
Excess bacterial plaque can occasionally lead to another pregnancy-related condition in the second trimester: an overgrowth of gum tissue called a "pregnancy tumor." In this case, "tumor" means nothing more than a swelling or growth. Pregnancy tumors, usually found between the teeth, are completely benign but they do bleed easily and are characterized by a red, raw-looking mulberry-like surface. They can be surgically removed if they do not resolve themselves after the baby is born.
If you are experiencing any pregnancy-related oral health issues, please contact us today to schedule an appointment for a consultation. If you would like to read Dear Doctor's entire interview with Nancy O'Dell, please see "Nancy O'Dell." Dear Doctor also has more on "Pregnancy and Oral Health: Everything You Always Wanted To Know But Never Knew To Ask."