Posts for: October, 2017
By Kingston Family Dental
October 23, 2017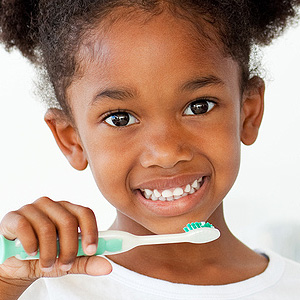 October is National Dental Hygiene Month. It's a great time to talk about your first line of dental defense: your toothbrush.
Are you getting the most out of your tooth-brushing routine at home? Your toothbrush is the primary tool to maintain oral health on a daily basis, so here are some tips to keep in mind:
Brush gently twice a day, every day, for two minutes each time using a soft toothbrush. Scrubbing with too much force or with hard bristles can damage gums and tooth enamel.
Use fluoride toothpaste to prevent tooth decay. Fluoride is a mineral that builds tooth enamel to prevent tooth decay.
Replace your toothbrush every 3 to 4 months or when the bristles start to look frayed, curled, or worn.
Rinse out your mouth thoroughly after brushing to get rid of bacteria and food debris that you worked loose from your teeth.
Also rinse your toothbrush well after each use to wash away the debris and bacteria you just brushed from your teeth.
Let your toothbrush dry out between uses. A toothbrush that is stored in a closed container can become a breeding ground for bacteria.
Keep your toothbrush to yourself. Sharing toothbrushes is a way to share disease-causing germs as well.
Follow these pointers and come in for regular dental visits to help ensure healthy teeth and a bright smile. If you have any questions about your dental hygiene routine, be sure to ask us.
To learn more, read these informative articles in Dear Doctor magazine: "Manual vs. Powered Toothbrushes" and "10 Tips For Daily Oral Care at Home."
By Kingston Family Dental
October 15, 2017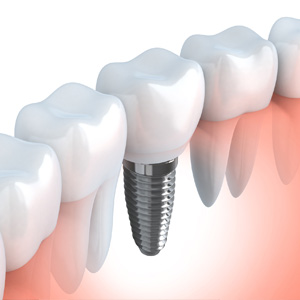 Unlike other tooth replacement options, dental implants require a surgical procedure. But don't let your imagination run wild — the procedure is relatively minor and easy for most people to undergo.
Implants are unique among restorations because they replace a tooth's root. A metal titanium post, substituting for the root, must be surgically placed into the jawbone. While the procedure itself is simple and no more involved than a tooth extraction, it does require careful attention to detail before, during and afterward.
Our first step is to examine the target site with x-rays (often CT scanning) to pinpoint the best location for placement. This is critical because where we place the implant will have a huge bearing on how attractive and natural the implant finally appears. From this evaluation we frequently create a surgical guide.
Surgery begins with a local anesthesia to completely numb the site. You will feel no pain during the procedure and only minimal discomfort for a few days afterward. We then make small incisions in the gums to access the bone and create a small channel or hole.
Using the surgical guide, we then initiate a drilling sequence that gradually increases the size of the channel until it's the size and shape of the implant post. One thing we must do at this point is take our time: we use gentle pressure and water-cooling to avoid overheating and damaging the bone.
Once we're finished with drilling we remove the implant from its sterile packaging and imbed it directly into the prepared channel. It's then a matter of verifying the location with x-rays and then closing the gum tissue with self-absorbing sutures if necessary.
Most patients only need mild pain medication like aspirin or ibuprofen to manage discomfort afterwards. You won't even notice it in a week or less. After several weeks in which the bone grows and adheres to the implant (a process called osseointegration), you'll be ready for the final step, attaching the life-like porcelain crown to the implant.
Although the process can take several weeks to months, your discomfort should be minimal at any stage. In the end, your patience will be rewarded with a new, more attractive smile.
If you would like more information on the process of obtaining dental implants, please contact us or schedule an appointment for a consultation. You can also learn more about this topic by reading the Dear Doctor magazine article "Dental Implant Surgery."